June was a massive month for Injective, in which the momentum of May's focus on new integrations and partnerships only continued to get stronger. Not only did a number of partnerships roll out during the month of June, but numerous new ecosystem dApps were announced, including the long-awaited Trading Guilds.
For a recap of June, check out this highlight reel 👇
---
1. Injective Integrates Torus Wallet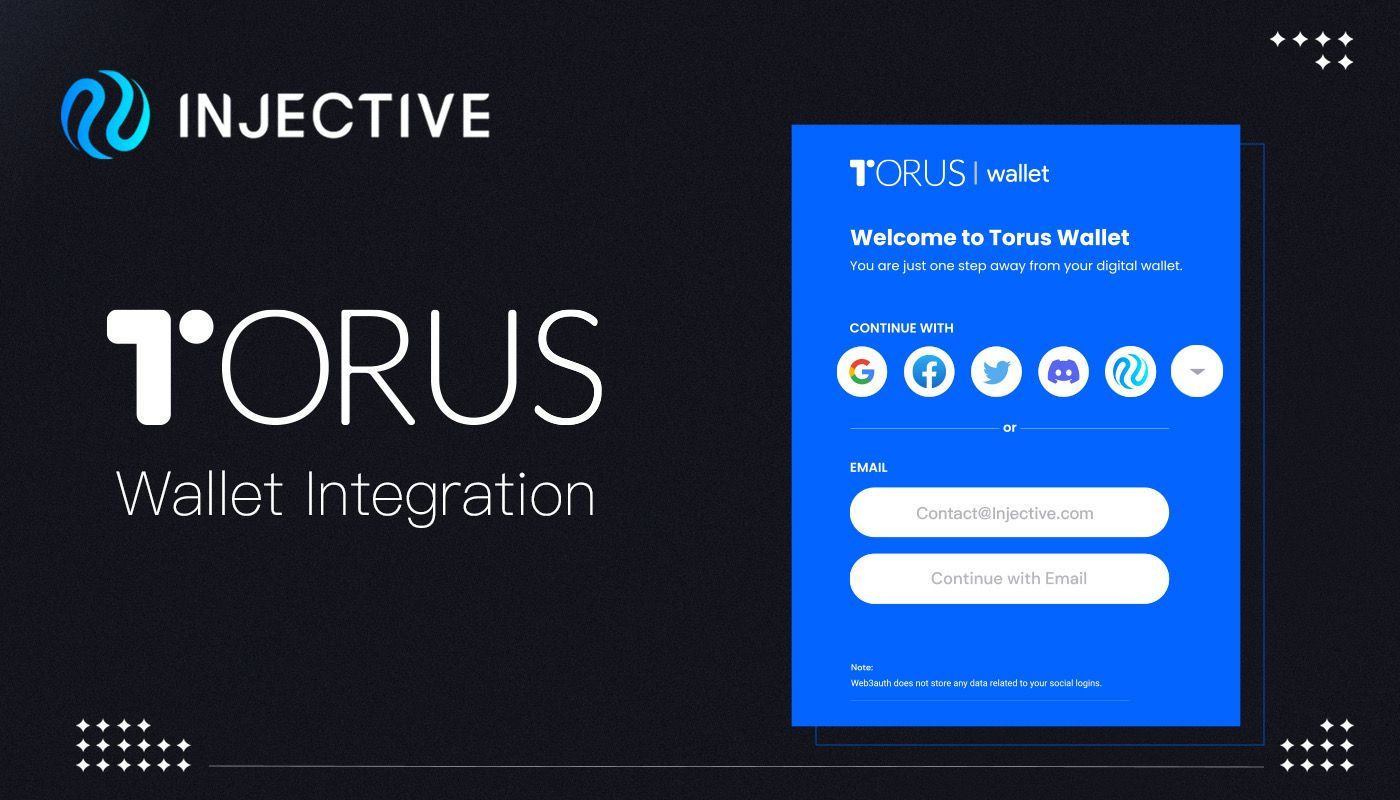 Injective integrated Torus Wallet to enable social logins for everyday users. This integration is a monumental step in allowing mainstream users to onboard onto Injective.
Anyone can now use their email address or social accounts, such as Google, Facebook, Twitter or Discord, to create a non-custodial wallet and access the Injective ecosystem.
---
2. Injective Becomes First Cosmos Ecosystem Blockchain To Integrate Trezor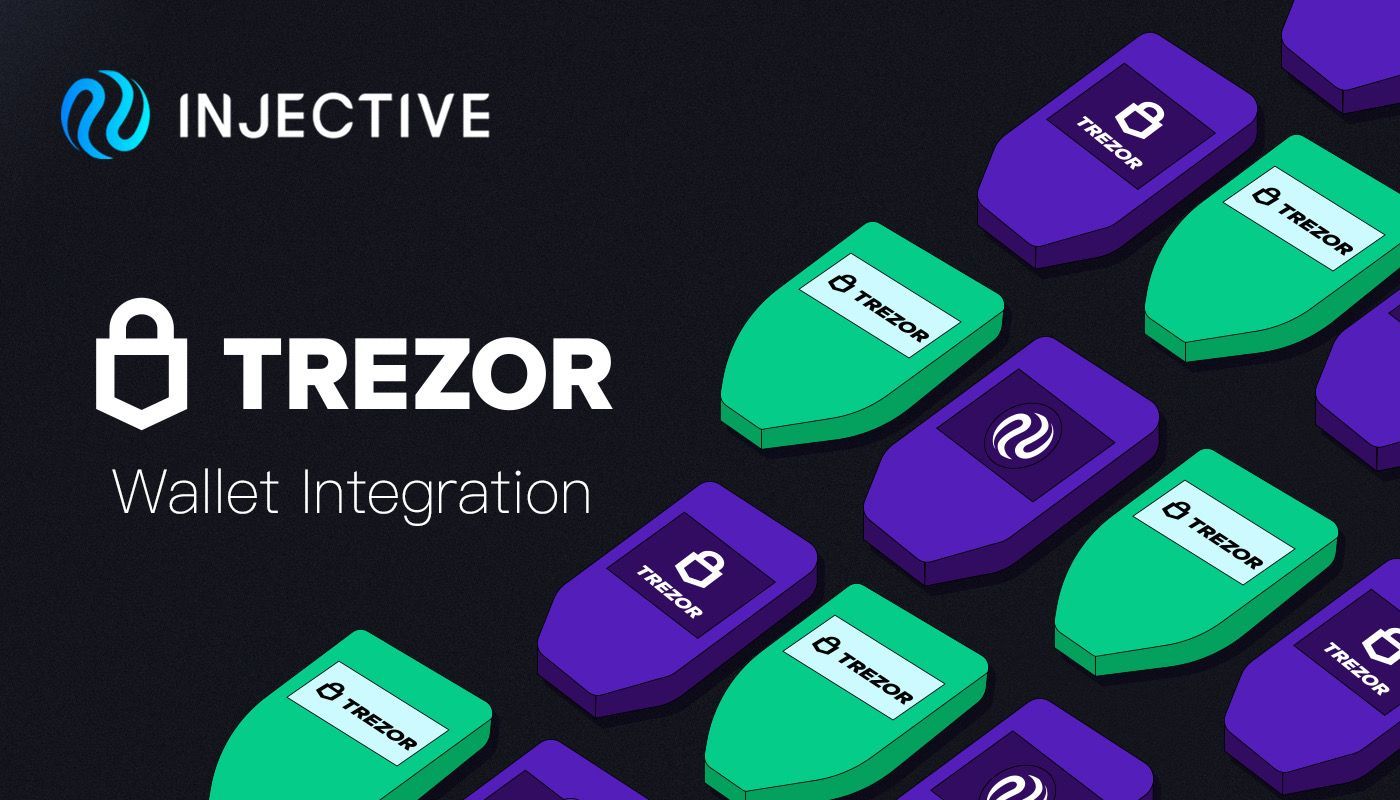 Injective continues to drive ecosystem accessibility by integrating Trezor, one of the most popular hardware wallets worldwide. By doing so, Injective becomes the first Cosmos ecosystem blockchain to allow wallet connection to Trezor.
This integration marks the second hardware wallet supported on Injective, after Ledger.
---
3. Injective Integrates Polkadot Assets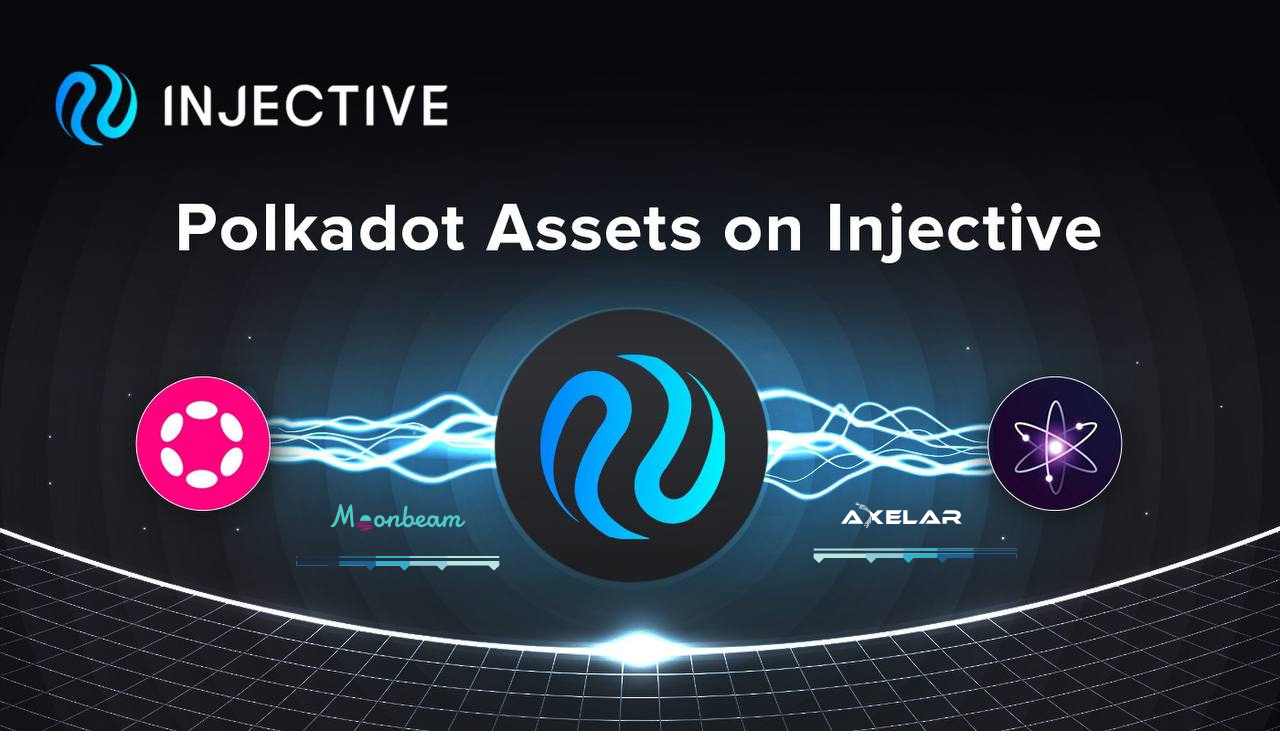 The Injective ecosystem now officially supports Polkadot native assets, allowing Injective to be the primary gateway for cross-chain Polkadot assets to enter the Cosmos universe.
This integration was made possible by Moonbeam, an EVM-compatible smart contracts platform for Polkadot. Axelar acts as an interoperability network that facilities the bridging process behind the scenes.
---
4. Injective Pro: New Market Listings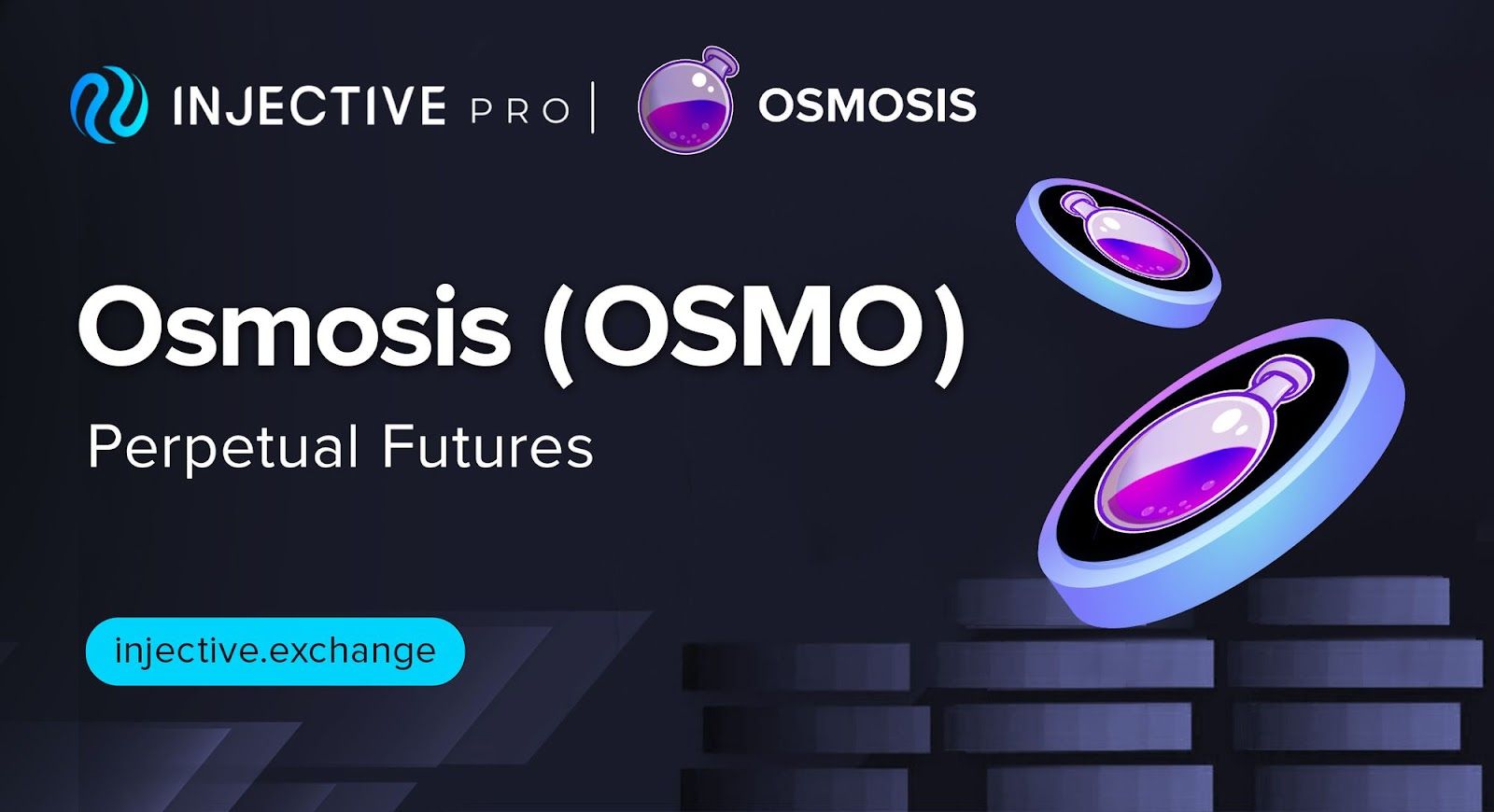 Injective Pro listed two new markets in June:
To trade DOT with market and limit orders, click here.
To trade OSMO/USDT PERP with leverage, click here.
---
5. Ecosystem Addition: Aperture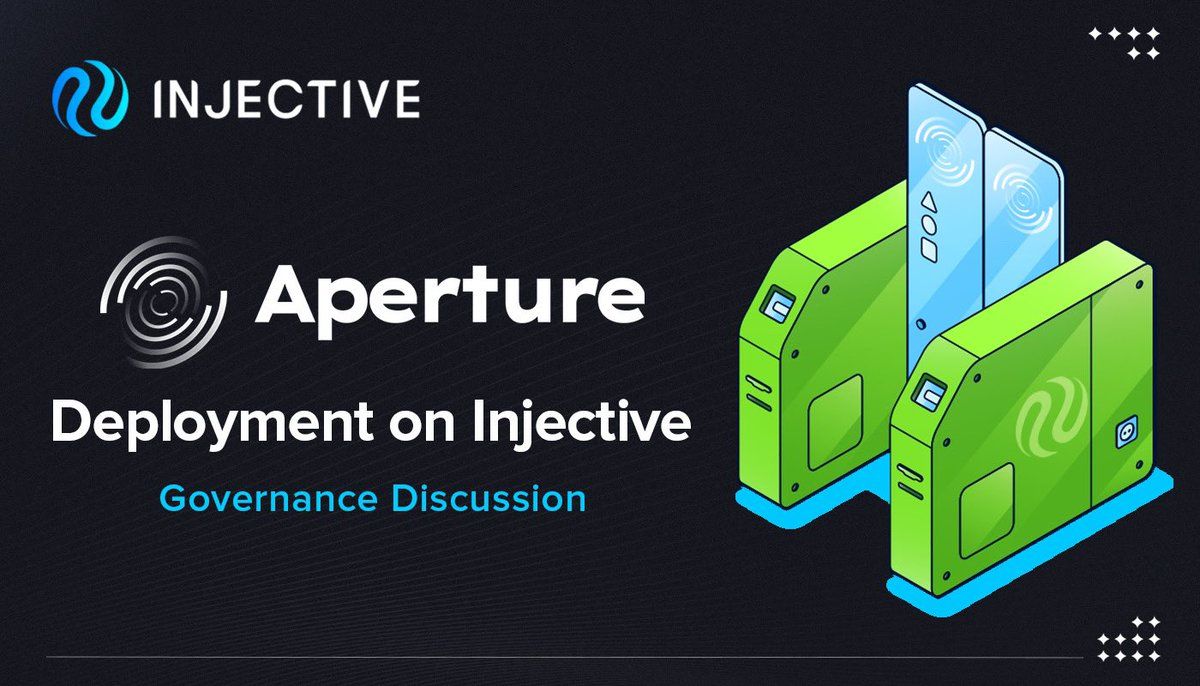 Aperture is looking to deploy a sophisticated trading application that taps into Injective's robust order book infrastructure. This application will be a set of trading strategy vaults and with a track record of $100M in TVL for its previous automated strategies, Aperture will seek to bring more TVL, liquidity and exposure for the Injective ecosystem.
---
6. Ecosystem Addition: Apollo Safe
ApolloDAO is looking to launch Apollo Safe to allow users to manage funds natively on Injective through multisig wallets in a secure and more effective way. ApolloDAO is a community of CosmWasm developers that focuses on building DAO tooling and management platforms for the Cosmos ecosystem. As previous Terra builders, they also have a wealth of knowledge and experience that will help bootstrap ecosystem growth.
---
7. Trading Guilds - Now Live!
Trading Guilds has successfully launched on Dexterium, another exchange built on top of Injective.
Trading Guilds is a decentralized copy trading platform built on Injective. Using Trading Guilds, individuals can authorize a guild with the most suitable trading strategy to trade on their behalf.
To learn more about Trading Guilds, click here.
---
8. Injective at Consensus & DCentral 2022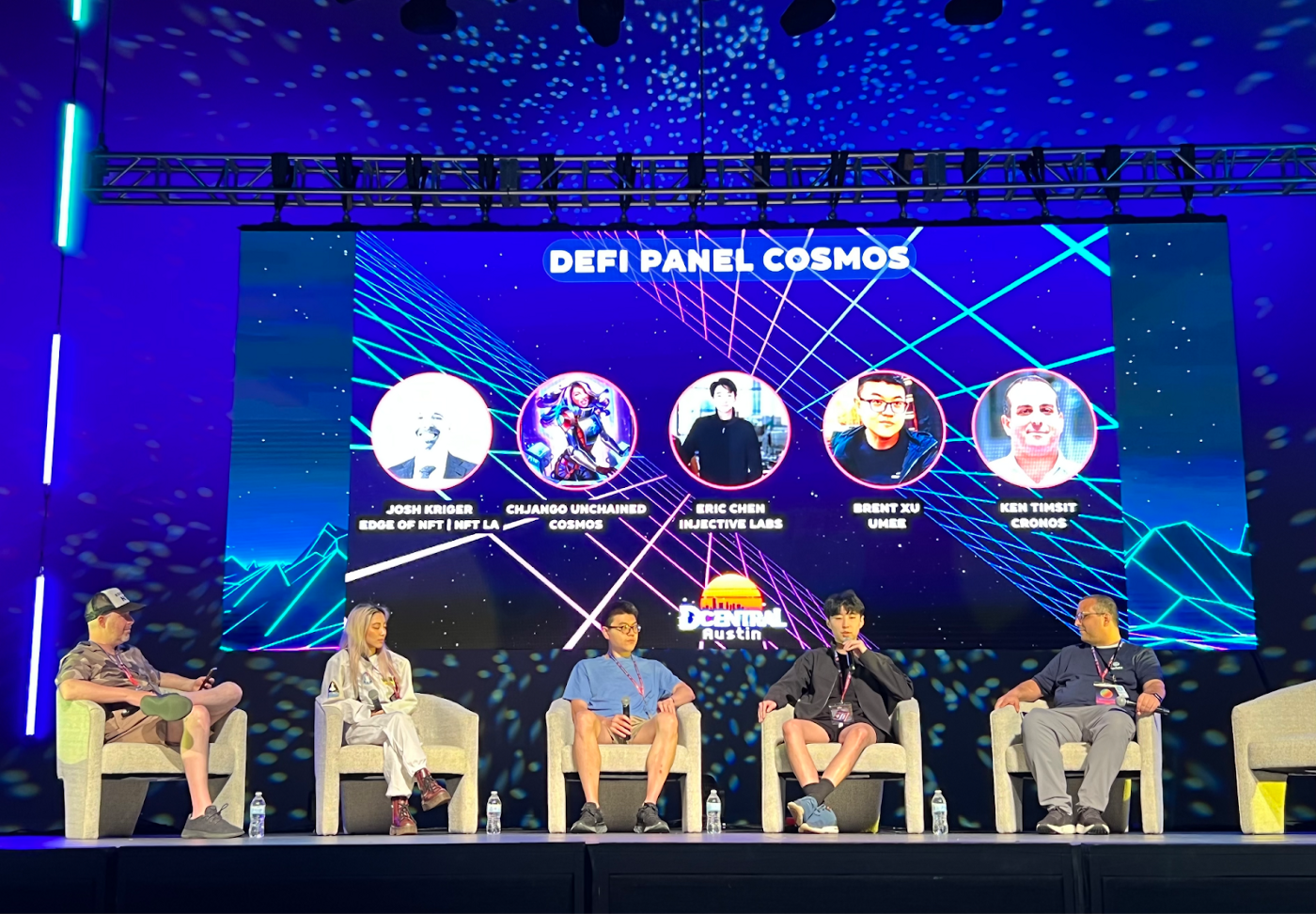 The Injective Labs team attended both Consensus and DCentral in Austin.
The annual Consensus conference was a celebration of community, builders and innovators. The Injective Labs team was delighted to share the most recent developments with a broader audience, while receiving up-to-date solutions for both Cosmos and Ethereum networks.
Eric, co-founder and CEO at Injective Labs, also participated in DCentral's Cosmos DeFi panel and shared insights on the Cosmos network and Injective's contribution to the ecosystem.
---
9. Injective at NFT.NYC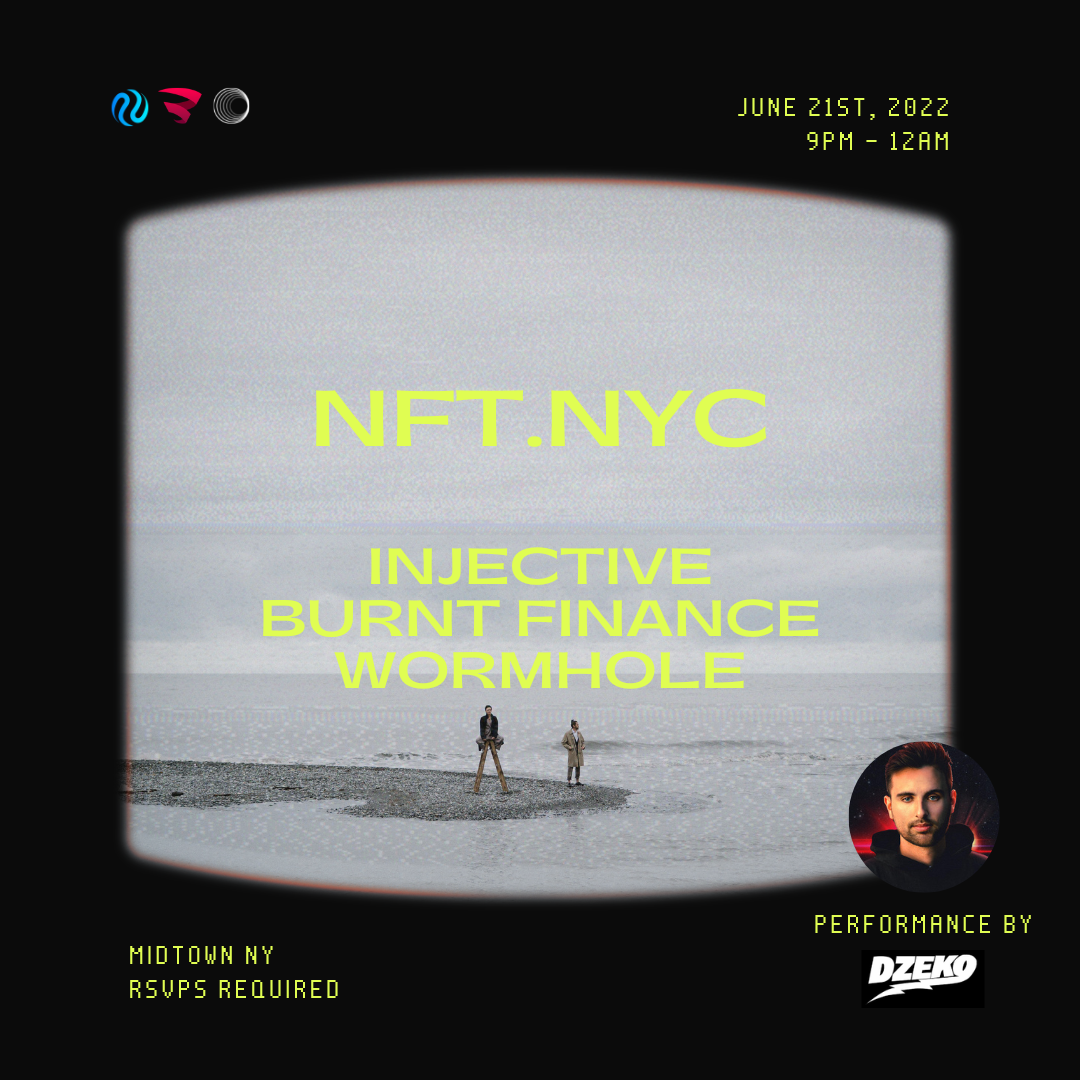 The Injective Labs team also hosted an afterparty during NFT.NYC with Burnt Finance and Wormhole. It was an epic night to celebrate the recent Wormhole integration and further meet with new and familiar industry pioneers.
---
10. New Trading Volume Milestone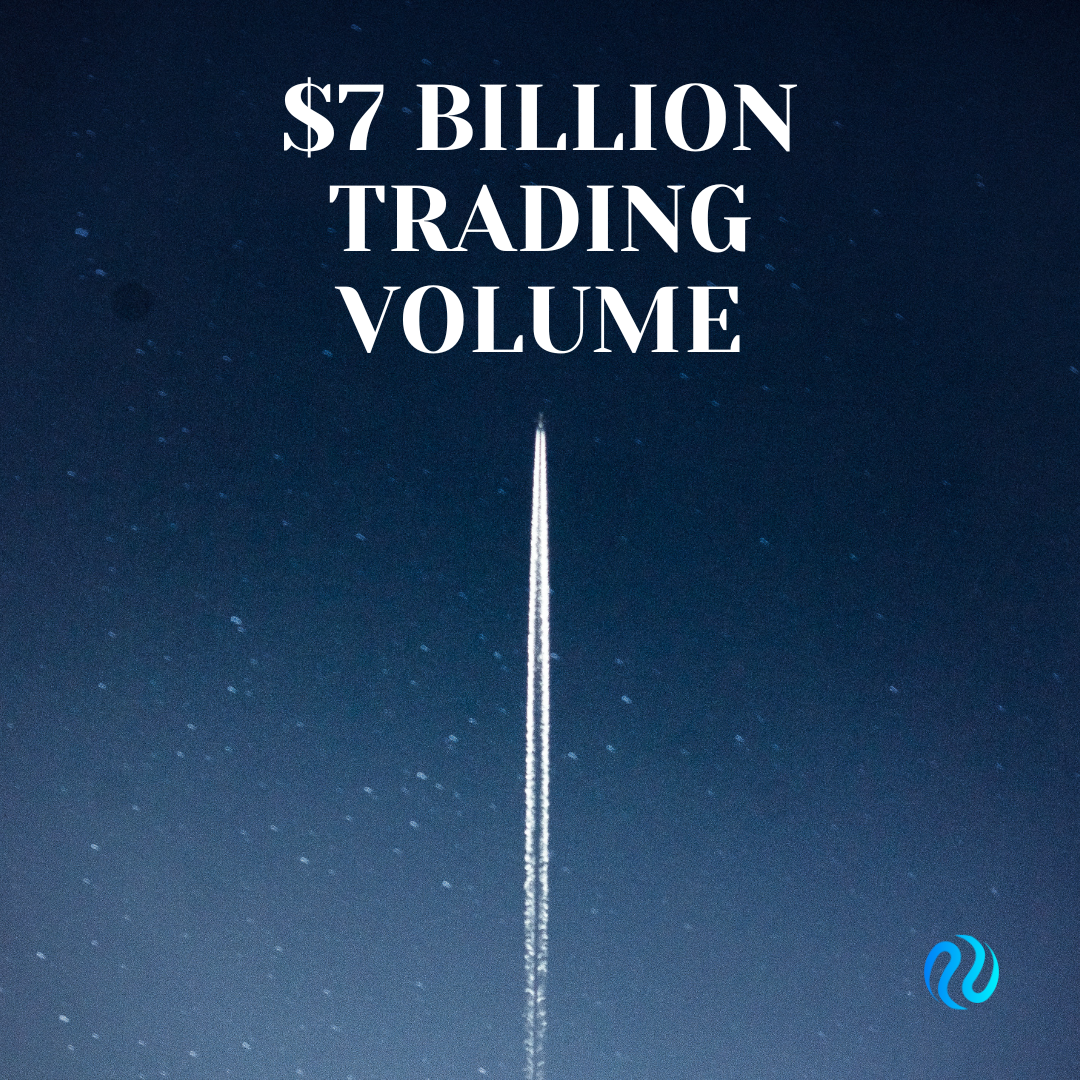 Exchange dApps launched on Injective have soared to $7 billion in trading volume – a new milestone!
---
11. Tweet of the Month
---
12. Community
About Injective
Injective is a lightning fast interoperable layer one blockchain optimized for building the premier Web3 finance applications. Injective provides developers with powerful plug-and-play modules for creating unmatched dApps. INJ is the native asset that powers Injective and its rapidly growing ecosystem. Injective is incubated by Binance and is backed by prominent investors such as Jump Crypto, Pantera and Mark Cuban.
Website | Telegram | Discord | Blog | Twitter | Youtube | Facebook | LinkedIn | Reddit | Instagram | Orbit Newsletter