Injective Expands to Ten Languages Globally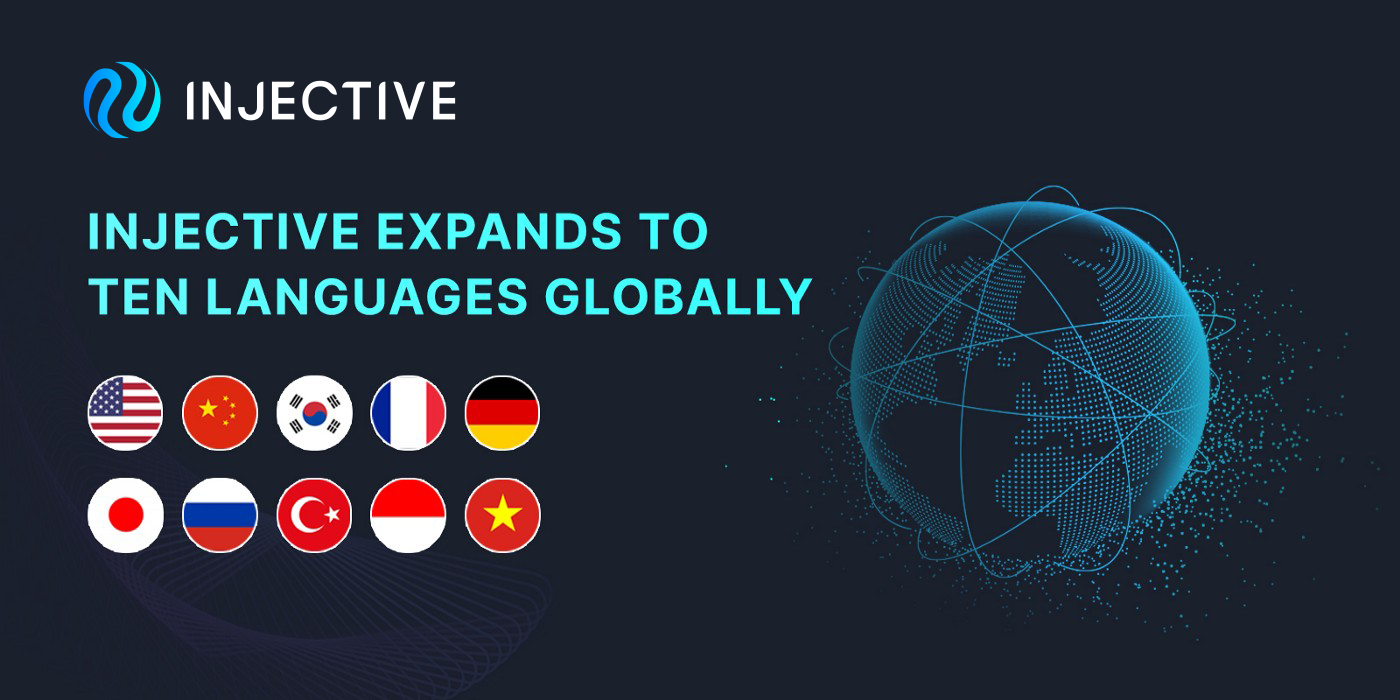 Injective is now supported across ten languages globally!
Since the inception of Injective, day-one enthusiasts have witnessed rapid growth in the community throughout the world. However, as is often the case with new projects, some users were unable to access the information on the platform right away due to it only being written in English. So over the past few weeks, contributors have collaborated on an initiative to work with highly-skilled technical translators to provide information on Injective in different languages that are accessible to more community members.
Currently, the following languages are supported on Injective: English, Chinese, Korean, French, German, Japanese, Russian, Turkish, Indonesian, and Vietnamese. These languages were specifically chosen due to the analytics conducted to determine where Injective community members were located. This effort will continue to unroll as community demand rises in other regions. The addition of languages over time will bolster the strength of the network.
In the meantime, users may head on over to https://Injectiveprotocol.com to learn about Injective in their language of choice.
About Injective
Injective is a custom interoperable layer one protocol for building powerful exchange, DeFi, derivatives & Web3 applications. Injective was created using the Cosmos SDK and is able to achieve instant transaction finality while sustaining lightning fast speeds. INJ is the native deflationary scarce asset that powers the Injective Protocol and its rapidly growing ecosystem. Injective is incubated by Binance and is backed by Pantera Capital.
Website | Telegram | Discord | Blog | Twitter | Learn | Youtube | Facebook | LinkedIn | Reddit | Instagram | Weibo | Orbit Newsletter