The first look at the Equinox Staking Dashboard has been launched, along with the waitlist.
The dashboard provides users with an overview of Equinox, while also familiarizing them with the reward structure for staking. In addition, users will now be able to join the waitlist for Equinox.
Access the Staking Dashboard and Waitlist: Link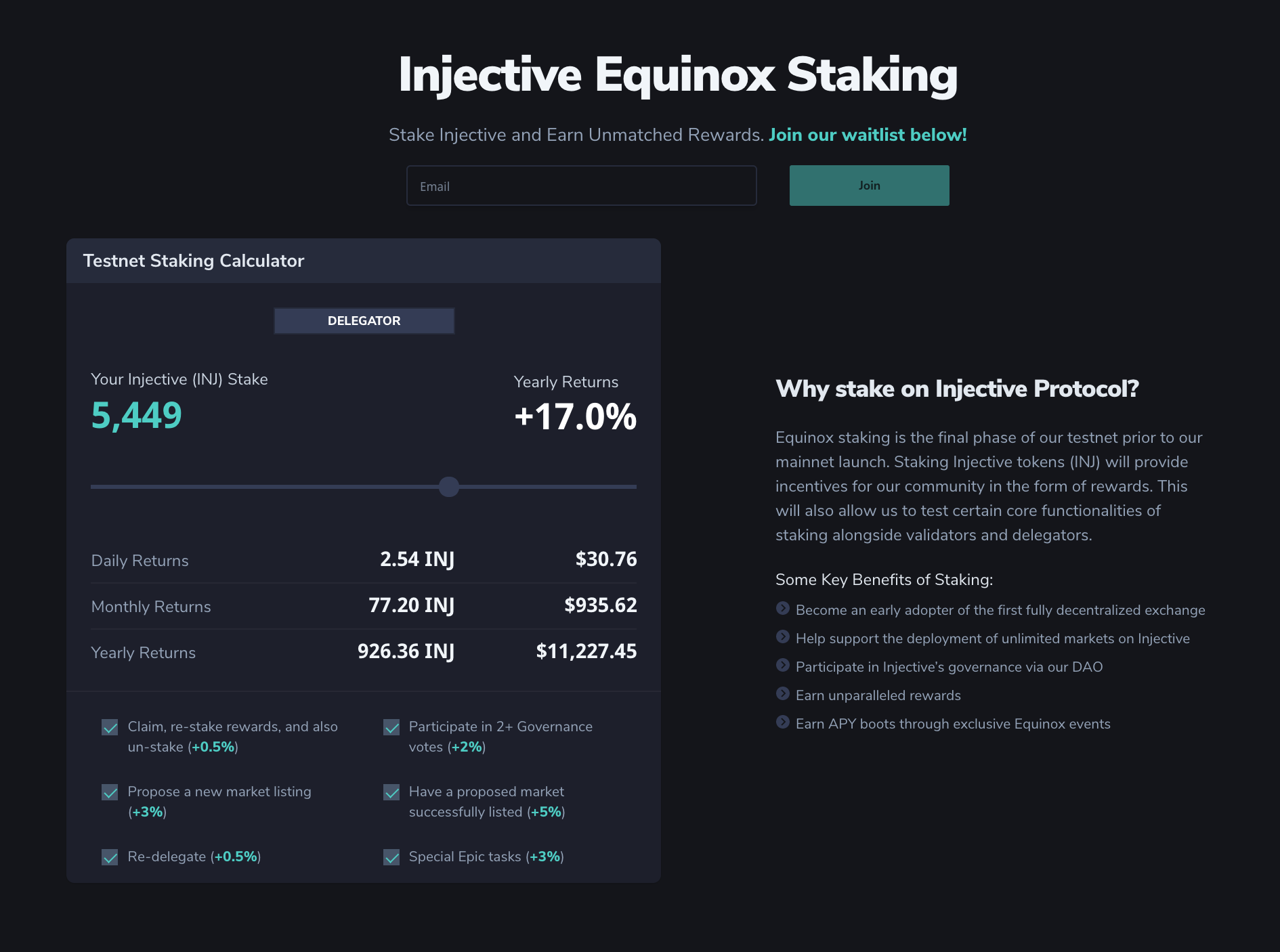 As mentioned in the Equinox Rewards overview earlier this week, the incentivized staking testnet will consist of both a baseline APY and APY boosts. The boosts have been structured in such a way to incentivize community members and delegators to take part in more than just the simple staking process. As a result, some APY boosts are derived from participating in governance procedures and new market creation.
The waitlist will enable you to gain first-hand access to Equinox as soon as it's live early next month. In addition, you will be the first to receive any form of communication about the Equinox launch.
Happy staking!
About Injective
Injective is a lightning fast interoperable layer one blockchain optimized for building the premier Web3 finance applications. Injective provides developers with powerful plug-and-play modules for creating unmatched dApps. INJ is the native asset that powers Injective and its rapidly growing ecosystem. Injective is incubated by Binance and is backed by prominent investors such as Jump Crypto, Pantera and Mark Cuban.
Website | Telegram | Discord | Blog | Twitter | Youtube | Facebook | LinkedIn | Reddit | Instagram | Orbit Newsletter