Decentralized Persistence (XPRT) Spot Market Listing on Injective Pro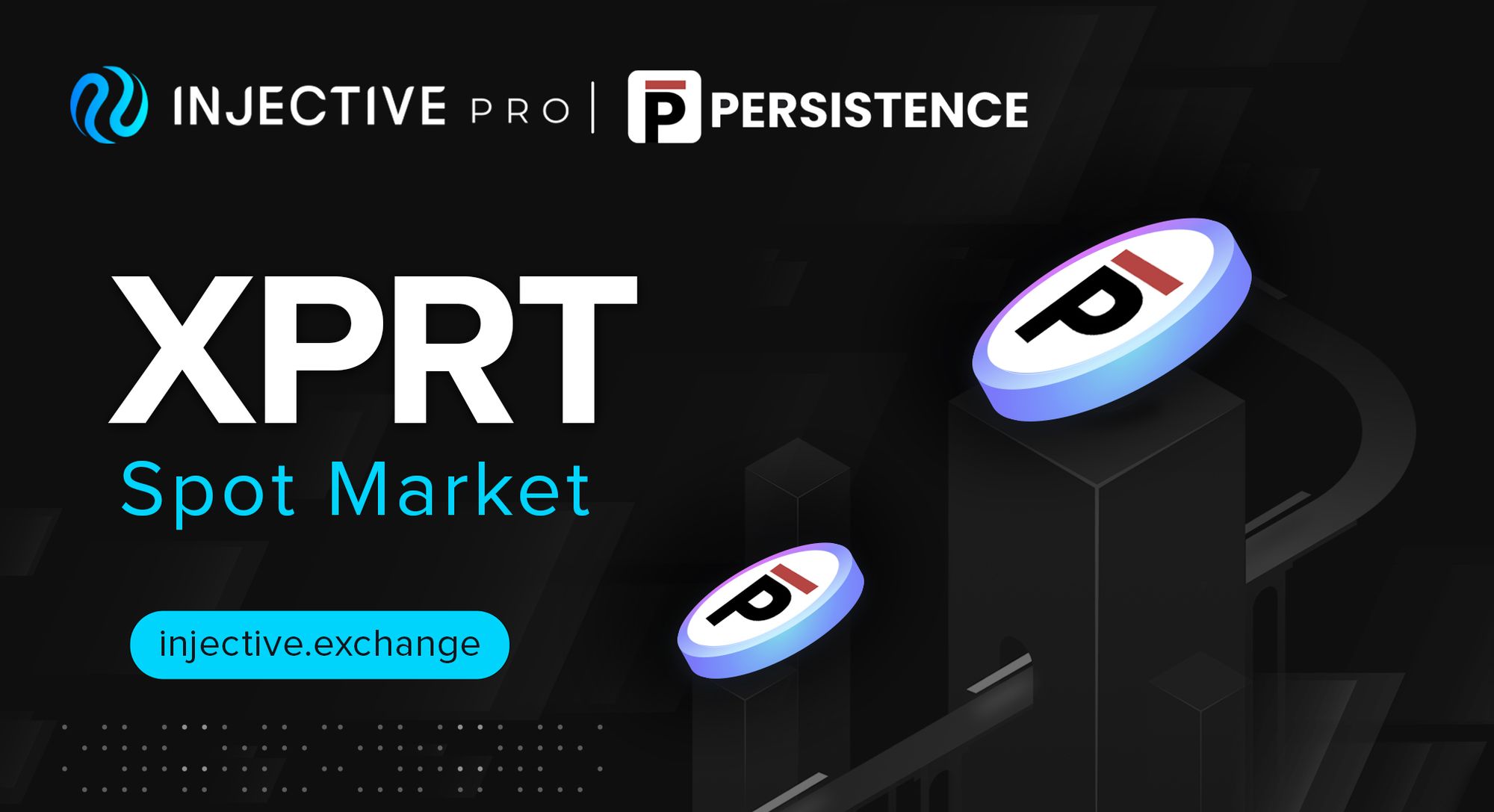 The Persistence (XPRT) Spot market is now on Injective Pro!
You can start trading $XPRT with market and limit orders on Injective Pro, the premier derivatives exchange DApp built on Injective. Injective Pro provides users a fully decentralized orderbook environment with zero gas fees.
In addition, the Injective Bridge is now integrated with Persistence via IBC. Any assets native to the Persistence Chain will be transferable to the Injective network. The first Persistence-based asset supported is the native XRPT token. If you hold XRPT on Persistence, you can directly transfer your assets through the Injective Bridge or you can trade XPRT on Injective Pro using USDT.
The Injective Bridge supports a wide array of other IBC-enabled chains such as CosmosHub and Terra. In addition, the Injective Bridge natively connects to Etheruem, allowing users to bring any ERC20 token into the broader Injective and Cosmos ecosystems.
Get started here: https://injective.exchange/spot/xprt-usdt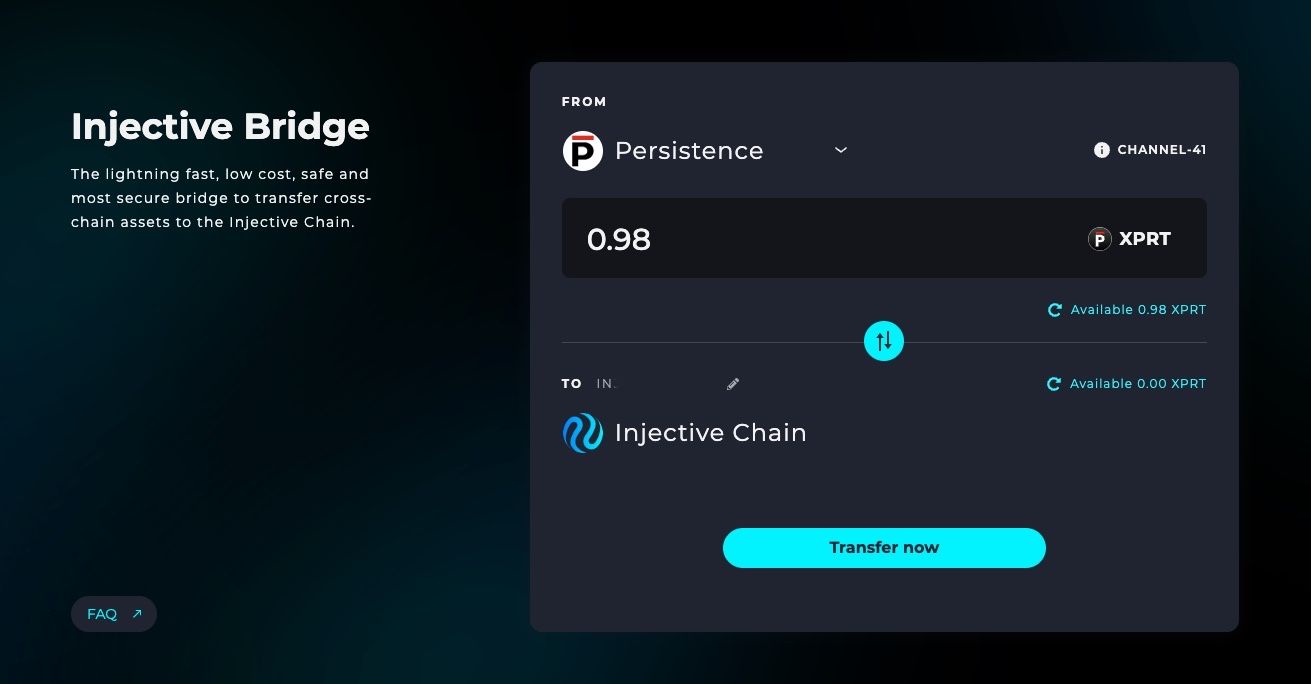 Why Trade $XPRT on Injective?
On Injective Pro, users will be able to trade XPRT with zero gas fees and lightning fast speeds. You can place both market and limit orders on a fully decentralized orderbook created for the Injective community.
Injective is integrated with Persistence and allows assets being transferred to the Injective network directly.While trading, users can earn rewards from the $120 Million Injective Astro Program.
About Persistence (XPRT)

Persistence is an interoperable protocol built to facilitate the creation of next-gen financial products. Persistence is enabling exposure to multiple asset classes such as Liquid Staking (pSTAKE), NFTs (Asset Mantle) and Synthetics (Comdex). Persistence aims to create an ecosystem of multi-chain Web3 products designed to stimulate global liquidity and enable seamless value exchange.

The Persistence team have been long contributors to Injective, as evidenced by their validator branch, AUDIT.one, being one of the top-tier staking providers on Injective Hub.
Listing XPRT spot market on Injective Pro is only a further step in a fruitful partnership. With Injective's integration with Persistence, any assets native to the Persistence chain can be seamlessly transferred to the Injective network. Moving forward, Injective will expand more opportunities through perpetual future trading and liquid staked assets with Persistence pStake.
XPRT-USDT Market Details
Base asset: XPRT
Quote asset: USDT
Tick size: $0.01 USD
Minimum order size: 1 XPRT
Quantity step: 0.01 XPRT
Trade and earn multiplier: 1.5X maker pts; 0.5X taker pts
Trading hours: 24/7/365
About New Listings
Injective Pro will continue to expand the markets available for users. All community members can propose to bring new assets to exchange DApps built on Injective using the Injective Governance portal. Ultimately, all INJ token holders own Injective so the community has the power to list assets on exchanges built on Injective.
Stay updated on all new listings by joining us on Discord, Twitter and Telegram!
Additional Resources
About Injective
Injective is a custom interoperable layer one protocol for building powerful exchange, DeFi, derivatives & Web3 applications. Injective was created using the Cosmos SDK and is able to achieve instant transaction finality while sustaining lightning fast speeds. INJ is the native deflationary scarce asset that powers the Injective Protocol and its rapidly growing ecosystem. Injective is incubated by Binance and is backed by Pantera Capital.
Website | Telegram | Discord | Blog | Twitter | Learn | Youtube | Facebook | LinkedIn | Reddit | Instagram | Weibo | Orbit Newsletter